Leadership Coaching Program
Leadership coaching program is an individualized process that builds a leader's capability to achieve short and long-term organizational goals. This coaching is personalized, customized, usually conducted one-on-one for a defined period of time and with a specific development need or business purpose in mind.
or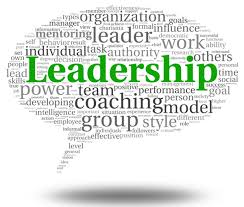 Leadership coaching program can also be custom built as group leadership coaching program focusing around one specific development area or business process. The group can be a very select set of managers or a team of leaders if there is common enablement requirement to be imparted.
Relate to these situations, then this program is for them:
Talented, sincere and hard working leader, but is stuck and not growing in his/her profession.

A Leader who is too busy putting out fires every day, rather than building a team that will run effectively and efficiently.

A Leader with cutting edge skills at work but feel that he/she needs to further improve interpersonal and leadership skills.

Confused about how to navigate corporate politics and manage workplace relationships in the organization.

Finds it challenging to communicate effectively & get their work done at all levels in the organization.
We deliver the Leadership Coaching Program using solution focused coaching approach & detailed dialog to understand the area of concern.
We conduct SWOT analysis and identify the development goals & agree to set to achieve those goals. Leadership coaching typically takes 4 - 5 months with 6/7 sessions of 60 mins each. Ideally a session every 2/3 weeks. We can mutually agree on the time period depending on the goals & transformation required.
Leadership coaching results take anywhere from 4 to 7 months time period from the time you start to implement the leadership principles / learnings at workplace, and continue executing to be successful.